Another in a series of initiative that we carry out as part of the eco project, has been successfully completed. On Thursday, March 16, in a protected Section of exceptional quality "Avala", we planted 1,000 sessile oak saplings, which will be a part of Avala in the future and contribute to a cleaner and healthier environment.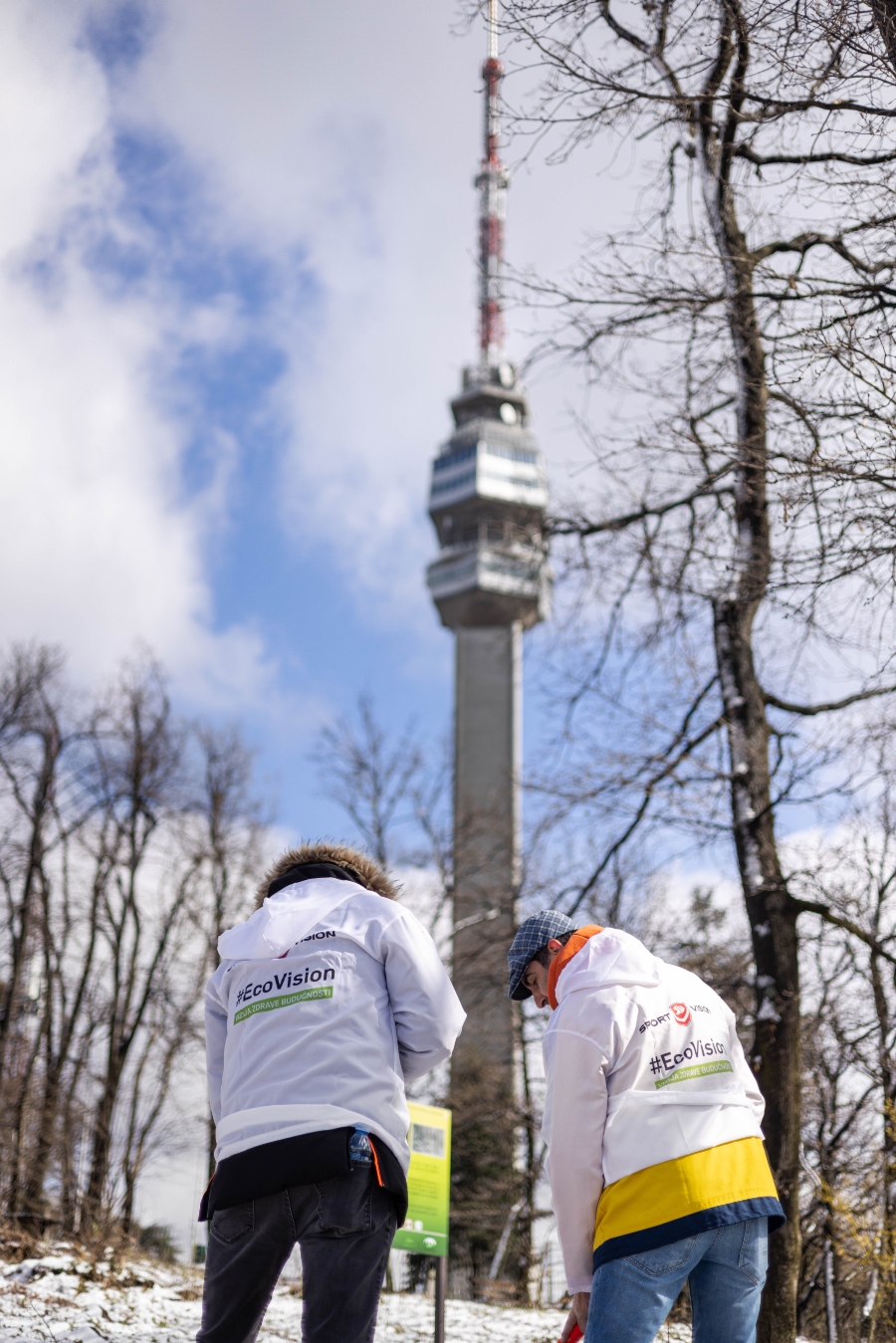 As a company that has been contributing to the protection and preservation of the environment for years, Sport Vision, with the support of the Ministry of Environmental Protection, launched the EcoVision project, which continues its activities related to socially responsible business operations. Under the slogan VISION FOR A HEALTHY FUTURE, the Sport Vision company renovated six school gyms, and in the upcoming period will focus on activities related to ecology, protection and, above all, the environment in which we live.
Aware of the consequences that increasingly rapid global warming has on people's everyday lives, more than 120 employees of the Sport Vision company participated in the reforestation of a part of the Avala protected area. In the immediate vicinity of the Avala tower, Belgrade's landmark, our employees, with the support of JP "Srbijašume", planted 1000 splendorous oak seedlings, with the aim of contributing to the maintenance of the ecosystem, cleaner air and the rejuvenation of public areas.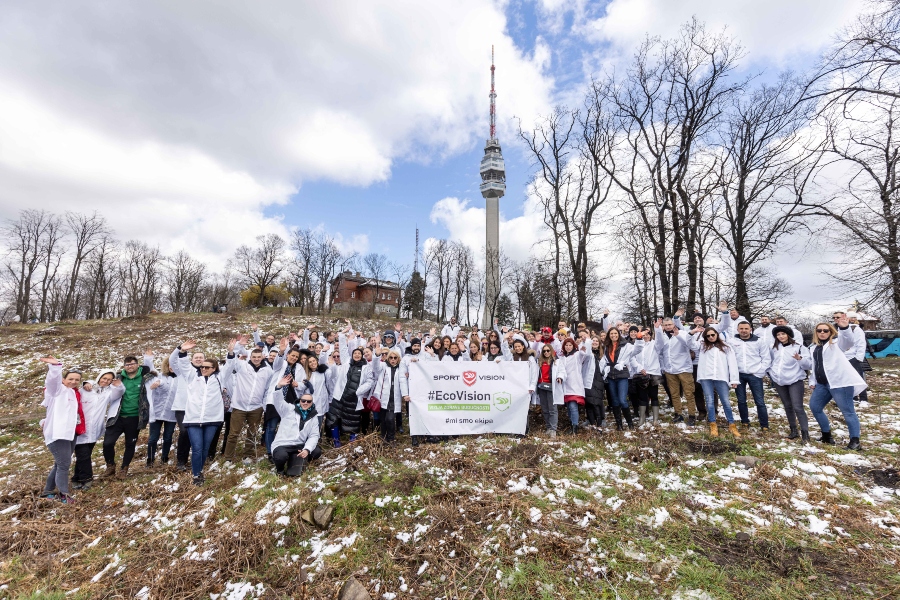 "Sessile oak represents strength and endurance, just like the planting campaign, which we carry out with the help of a large number of colleagues who volunteer to participate in it. As a company that advocates for a healthier future, we will continue to organize ecological actions in order to protect and preserve the environment in which we conduct business", said marketing director of "Sport Vision" Group, Anja Dmitrović.
Waste collection and cleaning of illegal landfills, separation of plastics, environmental races, collection of plastic bottle caps are just some of the activities that will be implemented in the next phases of the EcoVision project.
We invite you to be a part of the VISION FOR A HEALTHY FUTURE and the EcoVision movement. It's enough for each of us to do just a little, and with joint forces to make a great contribution to the protection and preservation of the environment.
Sport Vision team