As part of corporate social responsibility strategy, our company started "Eco Vision" project, which aims to draw public attention to the need to protect and preserve the environment, and to invite people in our region to be part of positive change by setting an example.
Waste collection and cleaning the shoreline, separation of plastics and recycling of old sneakers, ecological races, use of recycled materials for the renovation of school halls, special offers in stores – are just some of the activities that will be carried out in several phases of "Eco Vision" project. This project was supported by the Ministry of Environmental Protection of Republic of Serbia and will be financed with sale of shopping bags in Sport Vision and Extra Sports stores.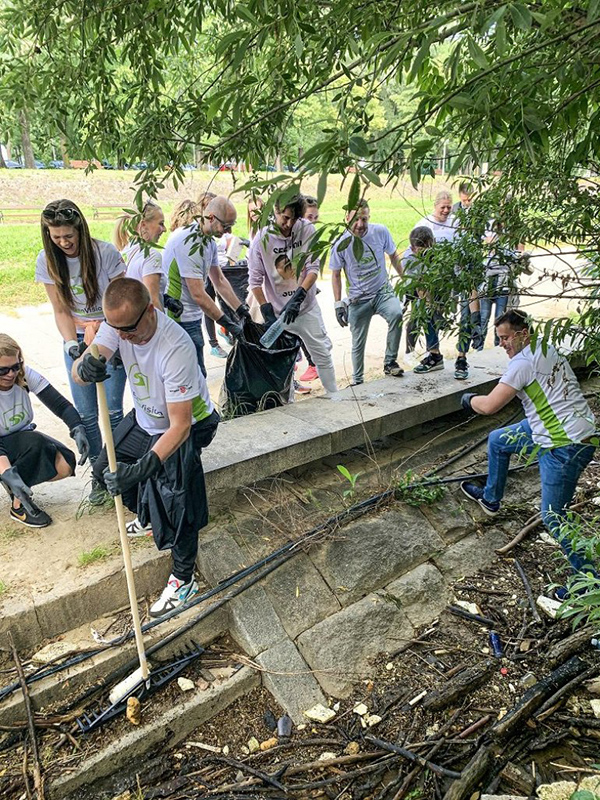 Beginning of the project was marked by co-operative shoreline cleaning, in which Sport Vision running team, employees, as well as representatives of the Ministry of Environmental Protection participated. A joint force cleared a part of the coast under the Sava Bridge in Belgrade, thus symbolically launching the project.
In addition to numerous planned measures in the upcoming period, we prepared for customers an offer of special renowned brands' collections, made of eco-friendly materials. Every clothing item from these collections is marked with a special Eco Vision symbol, and the offer in the following time will be even larger and more diverse.
Be a part of the Eco Vision movement.