After opening a new PE hall in the Primary School "Dragiša Luković Španac" in Kragujevac in September, within the project VISION OF A HEALTHY FUTURE, on Wednesday, 30 October we opened a new, renovated physical education hall in the primary school "Jovan Jovanovic Zmaj" in Vranje. This is our largest investment so far, through which we have continued our corporate social activities through the care for our youngest population.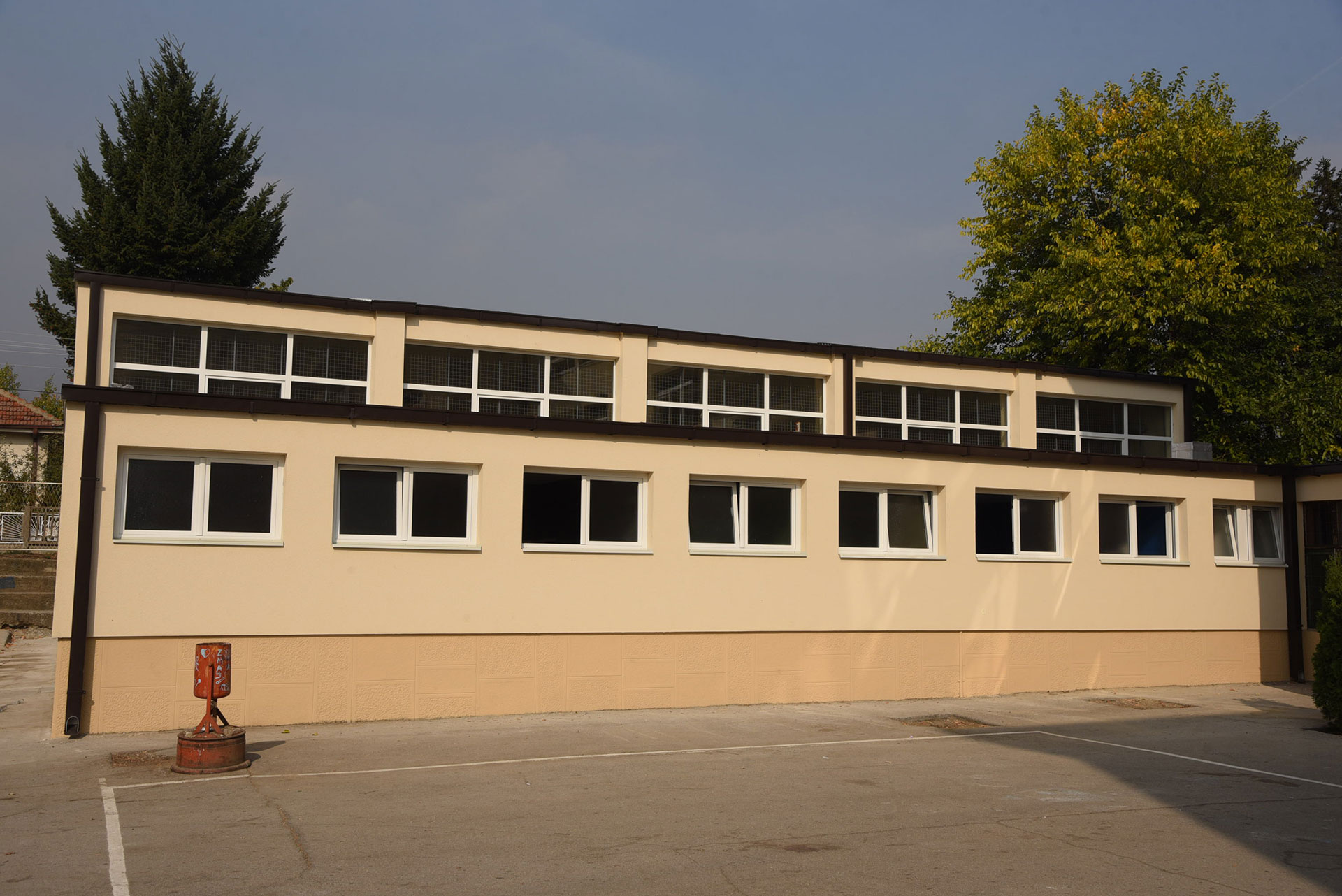 In the fifth physical education hall, renovated under our sponsorship, complete interior was refurbished, new parquet flooring was laid, sanded, hydro isolated, the facade was repaired along with the rainwater drainage system. Thanks to this, the students of "Jovan Jovanovic Zmaj" will now have a chance to have their PE classes in a new hall.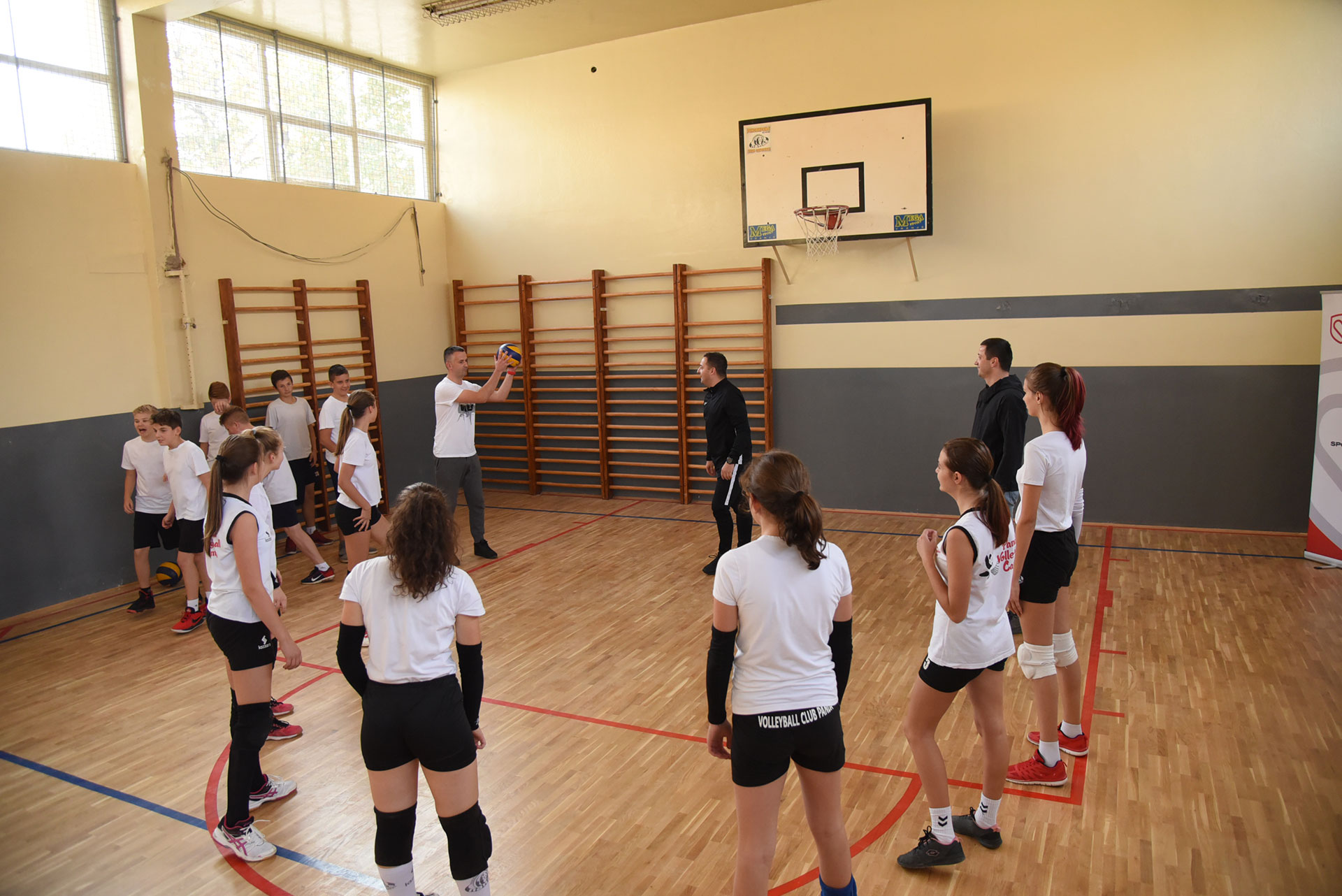 At the grand opening of the new physical education hall, a press conference was held with the participation of the Advisor to the Minister of Education Milos Kovacevic, member of the City Council for Youth and Sports Nenad Djordjevic, member of the City Council for Culture, Education, Information and Religious Matters, Zorica Jovic, school principal Milena Markovic and marketing director of the Sport Vision Group, Anja Dmitrovic.
Pointing out a fact that we are very proud of, that there are five renovated physical education halls now being used by over 4000 primary school students in Serbia, but also our responsibility and obligation to continue this work and keep supporting current and future generations of students to achieve the best results in their personal development, Anja Dmitrović added: "We have helped and we keep helping the vulnerable population and we constantly support and encourage young people to engage in sports, we support talent and various sporting events."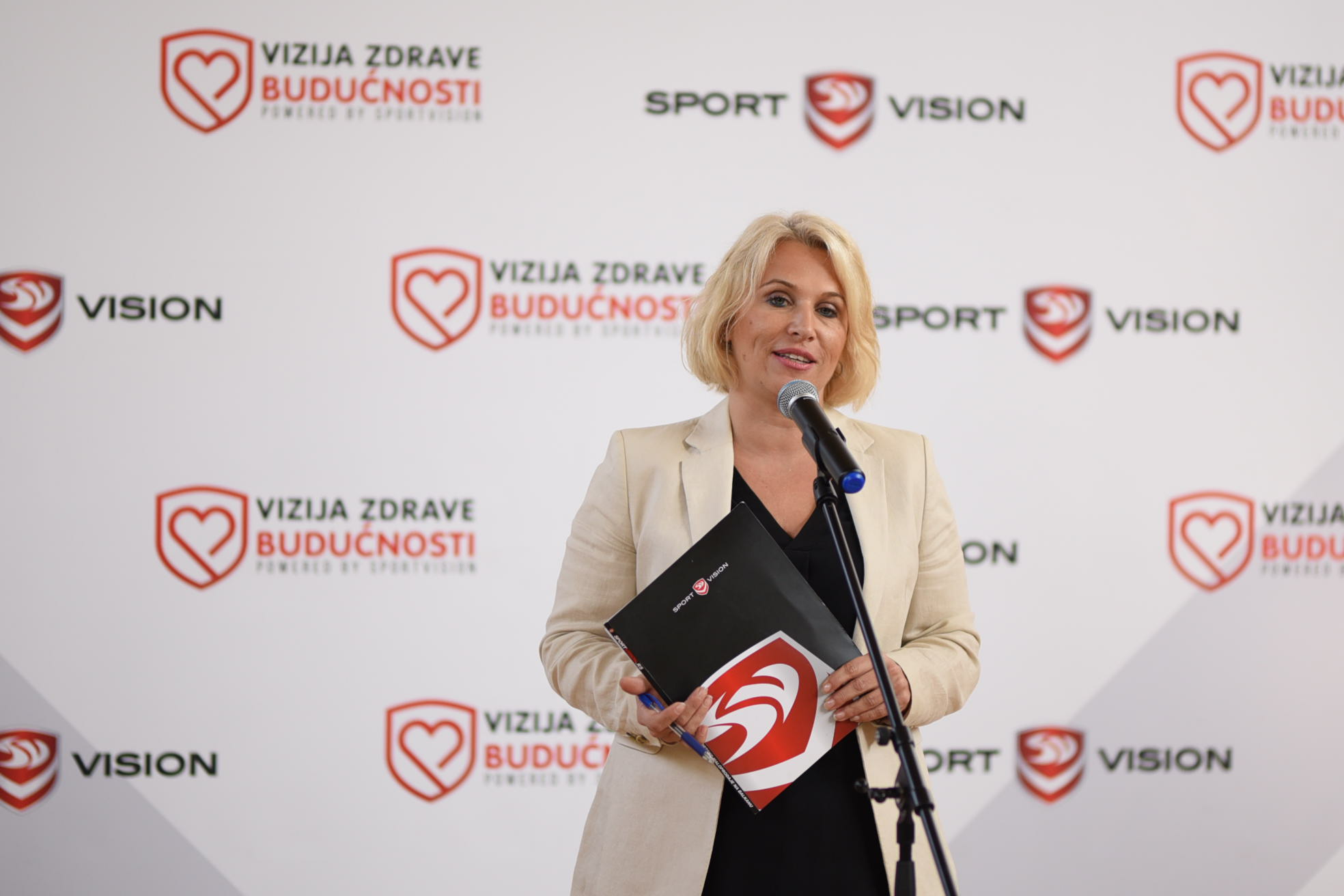 The project VISION OF A HEALTHY FUTURE was launched with the idea to allow for a safe and undisturbed implementation of physical activities in primary schools and to provide high quality physical education halls for children, to support their proper development and allow them to hone their skills and give them a venue for some of their best school days. The project has so far been implemented in primary schools in Belgrade, Sabac and Valjevo, while this year, "new halls for young sports enthusiasts" were opened in primary schools in Kragujevac and Vranje.